Discover our 2020 Walking Tours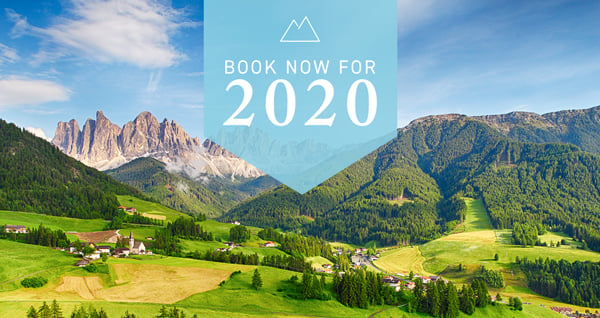 Our team of dedicated experts have crafted outstanding itineraries that get to the heart of each destination we visit. Our walking routes traverse spectacular coastlines, and follow trails through beautiful mountain scenery. And of course, there's the chance to sample outstanding regional cuisine… Discover your 2020 walking holiday with Breakaway Adventures today.
Amalfi to Sorrento WalkOur popular walking tour returns for 2020. Admire a vertical landscape of pastel villages clinging to dramatic hillsides and stunning trails through lemon groves and olive trees. The Italian cuisine, mozzarella, grilled vegetables and fresh fish, is simply delicious.
View our Amalfi to Sorrento Walk in Italy.
8 nights, hotel-to-hotel
Daily breakfast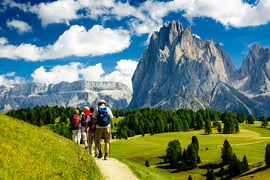 Walking in the Italian Dolomites
The Dolomites have over 1,000 km/660 mi of walking trails – an extensive network of Alpine paths ideal for experienced walkers. Make time to view the world-famous Tre Cime, a UNESCO World Heritage Site, and to enjoy the luxurious spa facilities at your hotel, the 4 star Park Hotel Bellevue.
View our Walking in the Italian Dolomites in Italy.
7 nights, single-center
Daily breakfast and evening meals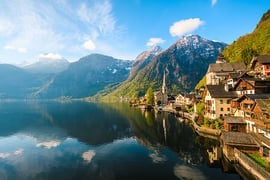 Austrian Lakes Walks

This self-guided,walking tour takes in the Salzkammergut area also known as Austria's lake District. It is one of the most impressive regions in the heart of the country. Boasting 76 lakes and with a beautiful alpine backdrop, this is a perfect place for a walking tour.
Experience great walking and food on Austrian Lakes Walk.
7 nights, hotel-to-hotel
Daily breakfast and 7 evening meals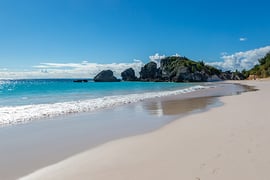 This self-guided walking holiday explores the quintessential island paradise of Bermuda, a sub-tropical gem in the Atlantic Ocean. Explore the sugary pink sands, secret turquoise bays and enjoy gentle walks along the spectacular coastal paths and lush woodland tracks.
Explore the Islands of Bermuda with Breakaway.
7 nights, single-center
Daily breakfast and evening meals
Our 2020 schedule of self-guided walking & cycling and group, guided walking tours are now available to book. Search online for dates & prices.